TOURS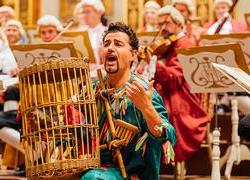 An open-air concert with an audience of 10.000,
a guest performance in the Suntory Hall in Tokyo,
a four-week world tour,
a company anniversary in Istanbul,
the opening ceremony of a congress,
the gala dinner in the Vienna Hofburg,
a fund raising concert for a clinic in Guatemala City
or a birthday serenade for the Mayor of Frankfurt.
The Vienna Mozart Orchestra has been
the first choice at all of these occasions!
You can engage the Vienna Mozart Orchestra as well!
You can choose the size of the orchestra – 60, 40, 30, 21 or 17 musicians and whether you would like soloists, singers or a ballet.

It is your choice whether the musicians perform in historical costumes and wig, or in evening dress, whether the concert takes place in Vienna, London, New York, Tokyo, in the Bahamas or anywhere else, whether the program includes music by Mozart or any other composer, whether we play in the morning, at noon or in the evening!
Contact for International Bookings:
Diana Grodberg
Live People Ltd.
E-mail: bookings@livepeople.agency
Mob. tel.: +356 79773978
Upcoming international concerts:
–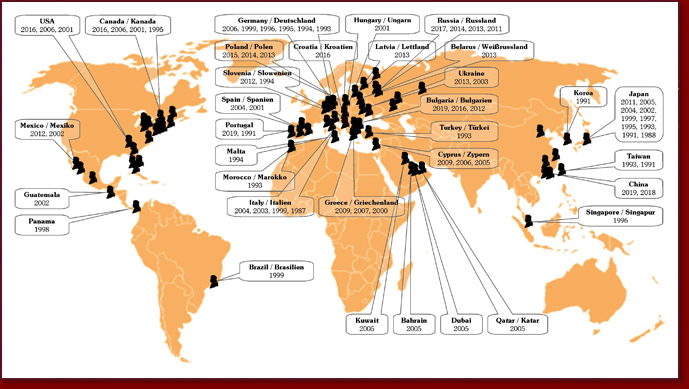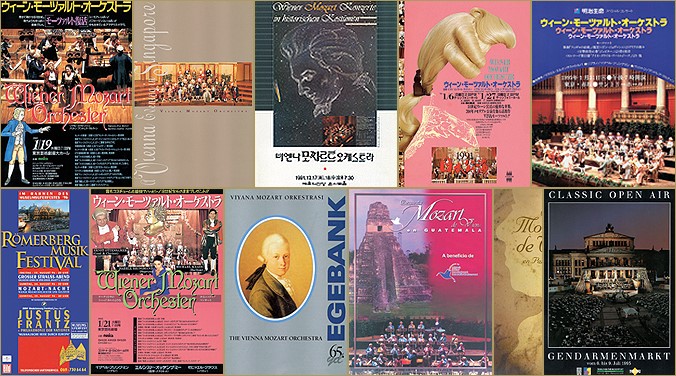 2023
Athens, Greece: 2.1.2023
2022
Athens, Greece: 2.1.2022 & 6.9.2022

2019
Sophia, Bulgaria: 22.12.2019
Lisbon, Portugal: 17.12.2019

2018/2019
China: 28.12.2018 – 04.01.2019

2017
Russia: 07. – 10.04.2017

2016
Bulgaria / Croatia: 09. – 13.12.2016
USA / Canada: 04. – 14.03.2016

2015
Poland: 13. – 15.12.2015

2014
Poland: 16. – 22.12.2014
Moscow, Russia: 21. – 23.11.2014
Russia: 04. – 07.04.2014

2013
Belarus / Ukraine / Poland / Latvia: 17. – 24.12.2013
Russia: 17. – 26.03.2013

2012
Ljubljana, Slovenia: 22.12.2012
Bulgaria: 09. – 15.12.2012
Mexico: 17. – 22.10.2012

2011
Russia: 28.11. – 05.12.2011
Japan: 07. – 17.01.2011

2009
Athens, Greece: 27. – 30.12.2009
Cyprus: 23. – 24.11.2009

2007
Salonika, Greece: 30.12.2007
Athens, Greece: 15.11.2007

2006
Cyprus: 26. – 27.11.2006
Aalen, Germany: 02.04.2006
USA / Canada: 16. – 29.03.2006

2005
Cyprus: 11. – 13.04.2005
Japan: 28.02. – 03.03.2005
Middle East: 13. – 16.02.2005

2004
Abu Dhabi, United Arab Emirates: 14. – 17.12.2004
Wien Tourismus – Spain: 15. – 18.11.2004
Japan: 10. – 18.11.2004
Italy: 04. – 19.11.2004

2003
Italy: 17.12.2003
Ukraine: 27. – 28.04.2003

2002
Mexico: 08.10. – 03.11.2002
Guatemala: 26. – 27.04.2002
Japan: 10. – 22.02.2002

2001
Hungary: 26.10.2001
Spain / Portugal: 25.10.2001
USA / Canada: 25. – 29.04.2001
USA / Canada: 18. – 24.01.2001

2000
Athens, Greece: 01.12.2000

1999
Rio de Janeiro, Brazil: 13.11.1999
Japan: 10. – 29.01.1999

1998
Panama: 01.04.1998

1997
Japan: 09. – 29.01.1997

1996
Singapore: 19. – 20.11.1996
Römerberg-Festival Frankfurt, Germany: 24.08.1996

1995
Berlin, Germany: 09.07.1995
Japan: 08. – 31.01.1995
New Year's Concert: 01.01.1995

1994
Malta: 09. – 10.12.1994
Slovenia: 16.08.1994
Römerberg-Festival Frankfurt, Germany: 03.07.1994

1993
Hanover, Germany: 09. – 10.08.1993
Istanbul, Turkey: 24.05.1993
Morocco: 19. – 20.04.1993
Japan: 10. – 31.01.1993
Taipei, Taiwan: 06. – 07.01.1993

1991
Korea: 17. – 18.12.1991
Japan: 06. – 31.01.1991

1988
Japan: 21.10. – 05.11.1988